Business Awards 2020/2021
Thursday the 25th was a great event, we want to say a massive thank you from all of us to all our guests.
Sally, Alan, Lisa and Ina do just want to congratulate all our winners and indeed all those who entered the 2020/21 Business Awards. We would not the be the Chamber we are today without your support. With live events being back up and running this year, it was good to celebrate successes across Hounslow and West London face-to-face.
We certainly enjoyed the evening and are so pleased to be able to hold our awards ceremony in person again this year rather than via Zoom. Now back to you, our businesses, which is what the Chamber is all about:
"Thank you for putting up an excellent business awards GALA night 2021. My team and myself had a wonderful time and we can't wait for the next one. Thank you!" Ash Sanjenbam, Kingfisher SEC
"Fantastic evening, really enjoyed it. Can't wait for next year!" Cllr Steve Curran, Leader of Hounslow Council
"Well done on a fab and great evening last night. Super well put together and beautifully pulled off." Denise Quinlan, Insightful Images
"Many thanks for inviting me to the excellent celebration of business in West London last night. Lots of good speakers and a fine variety of awards. However, the stars of the show were undoubtedly yourselves performing as joint MC. You kept the evening moving and the audience engaged.'' Cllr Guy Vincent, Hammersmith and Fulham Council
"Really well ran event." Matt Merrick, Holiday Inn Brentford Lock
"On behalf of myself, Sylvia, Richard and Jo we would like to say a huge thankyou to you all for a wonderful evening. We could see that a lot of time and effort went into the organising, to create such a successful and joyful evening.'' Paul & the Team, SKS Group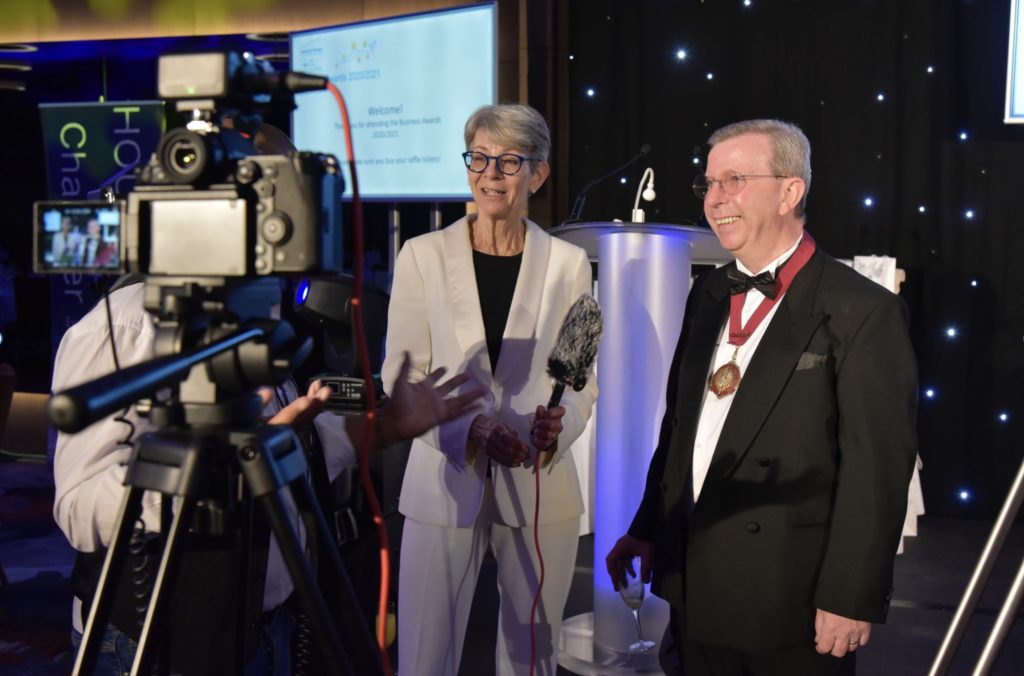 Below are all the worthy winners:
Best Business for Health & Wellbeing:
Chiswick Park Enjoy Work – Winner
The Eye Studio – Highly Commended
Best Business for Hospitality & Leisure:
Holiday Inn, Brentford Lock – Winer
Best Business for Marketing and Social media:
Danhouse Security Ltd- Winner
Simon Inc Ltd.- Highly Commended
Best Business Support & Advice/Service Company:
Thamesbank Credit Union – Winner
Best Charity/Social Enterprise:
The Mulberry Centre – Winner
Best Entrepreneur:
Best Exporter of the Year:
Best Green Business:
Magenta Security – Winner
Best Micro Company:
Stylus Networks – Winner
LG Planning Ltd – Highly Commended
Best Small Company:
Venture X UK & Ireland – Winner
Abstract House – Highly Commended
Best New Business:
Best Retailer:
Best Security Business – Cyber & Physical:
Best Tech Business:
Employer of the Year:
Russell Finex – Winner
Richmond Hill Hotel- Highly Commended
Lifetime Achiever:
Community Support Award:
Safer Business Hounslow – Winner
Chamber of Commerce Recognition Award:
Business of the Year:
Please see the Ceremony Brochure here!
See all photos from the night below: