Regeneration and Regrowth Conference – 2022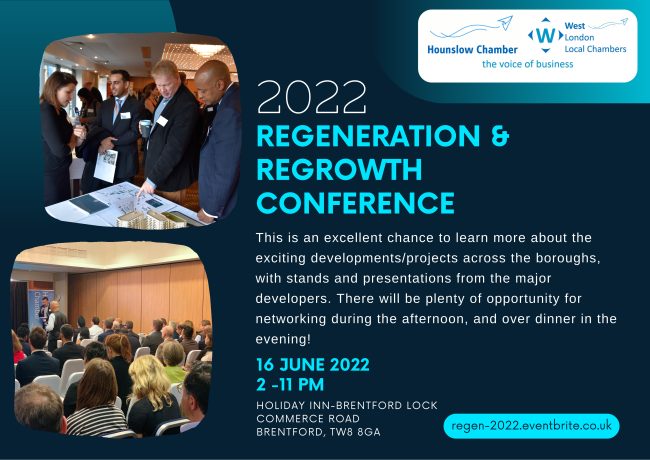 This was a two-part event is to mark the many developments across the borough with fantastic presenters.
The two parts of the event are separate, but you are able to attend both if you would like. Naturally, there is a cost involved for the gala dinner.
Pre-dinner drinks followed by a three course meal with keynote speakers of:
Ross Baker, Chief Commercial Officer from Heathrow Airport Limited.
Cllr Shantanu Rajawat, New Leader Hounslow Council.