Business Awards 2023
A massive thank you to everyone for attending the Business Awards on Thursday 23rd November at Clayton Hotel Chiswick.
The West London Chamber's team do want to congratulate all our winners and indeed all those who entered the 2023 Business Awards. We would not be the Chamber we are today without your support. It was great to celebrate the successes across Hounslow, Ealing and Hammersmith & Fulham.
We certainly enjoyed the evening!
Lots of fantastic photos were taken in the evening by Kier Adair of Kier Adair Photography:
Awards Photos:
https://kieradair.shootproof.com/business-awards-event-images
Below are all the worthy winners:
Best Business for Health & Wellbeing
Joint Winners: Livat Hammersmith and Silver Linings Wellbeing
Highly Commended: 7 HOPES LONDON and Anchor Counselling
Best Business for Hospitality & Leisure
Winner: DoubleTree by Hilton London-Ealing Hotel
Highly Commended: Ibis London Earls Court and ILEC conference centre
Best Business for Marketing and Social Media
Winner: WSI Digital Advisors
Highly Commended: Livat Hammersmith and PinkSEO Ltd
Best Business Support & Advice/Service Company
Joint Winners: Branduin Business Support Ltd and Lampton Services Commercial Recycling and Waste
Highly Commended: Oasis Accountants Limited and OOGL
Best Charity Social Enterprise
Winner: The Upper Room
Highly Commended: CHEF
Best Entrepreneur
Winner: Stylus Networks
Highly Commended: CHEF and Serving Our Superheros
Best Exporter of the Year
Winner: Hydro-C Ltd
Highly Commended: Russell Finex
Best Green Business
Winner: Russell Finex
Highly Commended: Lampton Greenspace360 and Room2
Best Micro Company
Winner: CBA Rope Access Ltd
Highly Commended: WSI Digital Advisors
Best New Business
Winner: Room2
Highly Commended: Agtelligence LTD
Best Retailer
Winner: Hearing Well
Highly Commended: Abstract House
Best Security Business – cyber & physical
Winner: Kingfisher SEC
Highly Commended: Ajar Technology
Best Small Company
Winner: Dollsface Aesthetics London Ltd
Highly Commended: Woodford Tools Ltd
Best Tech Business
Winner: Agtelligence
Highly Commended: Ajar Technology
Creative Business of the Year
Winner: Ink'ed London
Highly Commended: Agtelligence
Education & Training of the Year
Winner: West Thames College
Highly Commended: The University of West London
Employer of the Year
Winner: Ibis London Earls Court and ILEC Conference Centre
Highly Commended: The Mulberry Centre
Lifetime achievement
Community Award
Ealing Trailfinders Foundation & Community Team
Chamber of Commerce Recognition Award
Fulham Broadway BID, Hammersmith BID and Your Acton BID
Business of the year
"Winning the Best Business award is both a huge honour and validation for our team who go the extra mile every day to keep our clients happy and our business moving forward in the right direction. We're all standing a little bit taller today. Thank you to the West London Chamber of Commerces for this recognition. It means the world." – Tara Mclaughlin, Ajar Technology.
If you are interested in sponsoring the Business Awards in any way, please contact
Geraldine Holden on geraldineholden@westlondonchambers.org.uk or 07710574479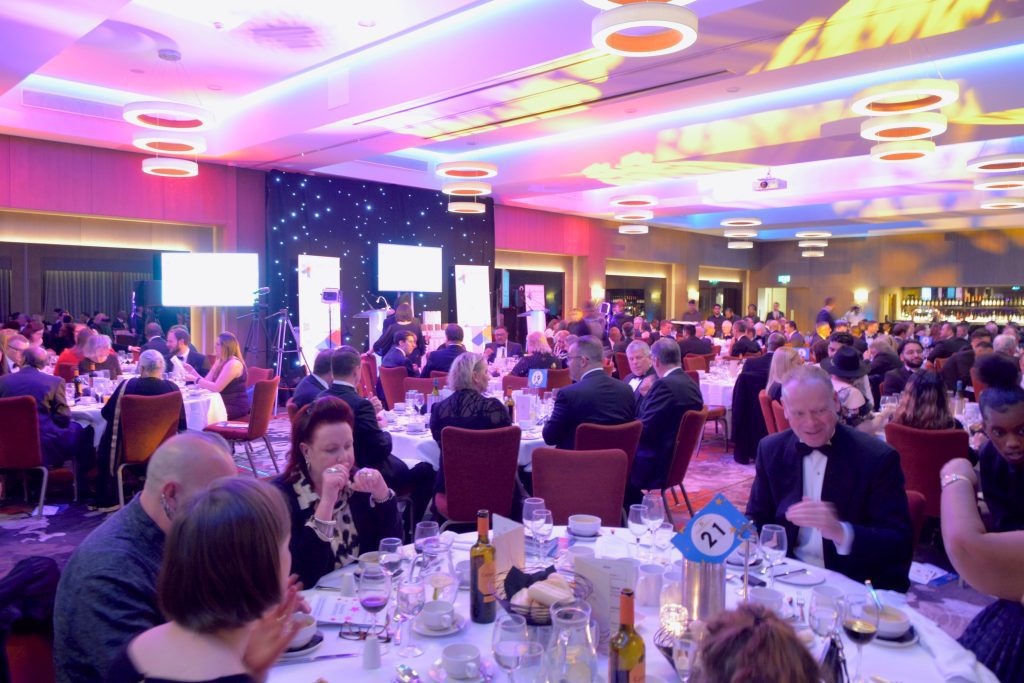 "I just wanted to say a massive thank you for last night. It was a fantastic event and the numbers attending are a real testament to all of the great work the Chamber team do" – Tracy Aust, West Thames College
"Just wanted to say a thank you for last night. It was such a lovely event with such a relaxed but fun vibe. I loved how everyone there were supporting each other" – Sorriya Ali, Hounslow Council
"thank you for the most enjoyable Awards Dinner at the Clayton Hotel. It was a wonderful occasion and a great tribute to what you and colleagues have achieved over the last 10 years." – Richard Kornicki, Deputy Lieutenant for the London Borough of Ealing